– Since 1997 –
Over 200 Projects in 36 Countries
Ireland United Kingdom Germany Sweden Austria Spain Belarus Netherland Belgium Italy Romania Egypt Mali Liberia South Sudan Ethiopia Kenya Guinea Ivory Coast Peru Uruguay Brazil USA Australia Papua New Guinea China Japan Thailand Vietnam Syria Yemen UAE Oman Qatar Bahrain Saudi Arabia
From charities to international organisations
From charities to international organisations
CDGA Consultants places customer satisfaction as the top priority of any project and always has. In operation since 1997, CDGA has provided its expertise to a wide range of industries and clients, from charities and nonprofits to international corporations and NGOs and everything in between. Over the years, we have had the same clients returning to us over and over again.
What keeps bringing them back?
What keeps bringing them back?
Our personal approach and drive to always go above and beyond for our clients. CDGA has never taken a cut-and-paste approach; every project and every client is specifically catered to in order to deliver the best results and highest levels of satisfaction.
CDGA Consultants Family
CDGA Consultants Family
The CDGA family, which includes offices around the world, has managed to deliver this experience due to the way we operate. From getting to know our clients and maintaining an on-site presence when required, we achieve a closeness to operations and the everyday goings-on and culture of our clients in Ireland. Abroad, we have always sought out partnerships with local entrepreneurs and business leaders. This has allowed us to gain an appreciation for the customs and attitudes of local business communities, whilst also developing a global network of expertise that we can tap into as projects require it.
Our Mission
The CDGA mission is to be remembered by our clients, in minds and not just on spreadsheets. Our personable and catered approach is key to our mission and to our clients and, looking at the long-term relationships we have formed, our mission has definitely been a success.
CDGA Engineering Consultants
Extensive Range of Services
International Organisations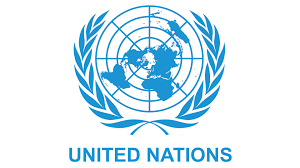 Have Any Questions?
We are happy to answer them!